Navigating the Complexities of Cannabis Industry Marketing, Together
Marketing a cannabis business can be tricky. Restrictions on many go-to marketing platforms adds complexity to an already complex task. Cannabis360 understands many of the common marketing roadblocks facing cannabis businesses and has developed effective strategies to make your business known.
Cannabis360 is a full-service cannabis marketing partner focused on crafting your brand story, finding your best audience and driving brand awareness for your business. Our team of digital-first marketing professionals understand the challenges of cannabis marketing and offers guidance on how to best communicate your brand message — attracting new clients and establishing your brand.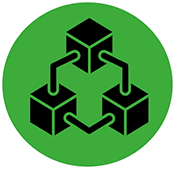 Full-Service Cannabis Marketing
Our agency has deep experience in targeting cannabis B2B audiences and in marketing compelling creative campaigns effectively across advertising channels. Our work with over 60 cannabis companies has made us well-versed in the communication challenges unique to the cannabis category.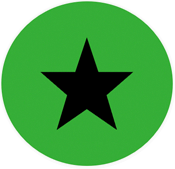 Effective Marketing Solutions
Our local news and information sites offer a cannabis friendly platform for your business. Combining our local engaged audience with effective digital marketing tactics and messaging will communicate your brand story to a valuable audience.
Unmatched first-party data and media opportunities
Cannabis360 combines effective marketing with our owned and operated leading news and information sites to offer a cannabis friendly platform no one else can match. Our local engaged audience throughout the Northeast, Midwest, and select southern and west coast markets offers your brand story to a trusting, motivated audience.
Access to Premium, Cannabis-Friendly Sites
Cannabis360 is affiliated with local, news websites and newspapers across the country, many in cannabis friendly states. Cannabis legislation and business are widely written about and read by our local audiences. Our local media outlets are welcoming to cannabis businesses offering effective advertising strategies and an engaged local audience.
Generating Awareness, Engagement and Leads for Your Canna-Business
Crafting Your Brand Story
Marketing campaigns are more than impressions, they're about making connections. Cannabis360s marketing team will craft your story, communicate your value proposition and make a connection with potential customers across multiple media platforms.
Finding Your Target Audience
With access to local news and information websites across the country, Cannabis360 is tapped into a rich first-party data source. Our local news publications consistently write about relevant cannabis industry information, attracting a dedicated cannabis business and consumer audience interested in learning about other cannabis businesses in their community and beyond.
Creating an Effective Marketing Strategy
Cannabis360 will apply best practices in media selection and brand to tell your brand story. With campaign execution dating back to 2018, Cannabis360 continues to source leading marketing partners so we may bring the latest innovations in marketing to our clients.
Cannabis Friendly Capabilities for Your Campaign
Targeted Email to Build Opt-In Lists
Sponsor Content & Native Advertising
Cannabis Insider events are virtual, hybrid and in-person cannabis industry conferences held throughout the year in NJ, NY, MA and MI. Conferences offer attendees the opportunity to learn and discuss cannabis legislation and business opportunities in their state while networking with other cannabis entrepreneurs. Learn more about our upcoming events near you.
Cannabis Marketing Insights
In a new guest column, Hunter Friedland from the Cannabis Association of New York argues that attention should be put on the 'thousands' of illicit smoke shops selling products to underage individuals....
Read more
A 100-day fight for government records yields records showing the state was warned about its timeline for raising funds critical to its social equity promise....
Read more
On his weekly Ask Me Anything segment on LinkedIn, attorney Jeffrey Hoffman answers questions about potency inflation, how CAURD licensees are accessing capital and other topics....
Read more
Issue 243: Takeaways from our Jersey City event, what the tax code bill says, consumption lounge regulations. Plus, first look at our March 8 conference...
Read more
The state plans to start licensing marijuana lounges but without food or drinks, so why hang out in one?...
Read more
Once arrested for possession of marijuana, these Black entrepreneurs talk about their "long and tedious" entry into the state's legal weed market....
Read more
Elevate Your Marketing Plan with Event Sponsorships Successfully marketing a [...]
How to Run Compliant Digital Display Ads Now that cannabis [...]
Signage to Consider for Your Cannabis Business The cannabis industry [...]
Let's Discuss Your Cannabis Marketing
 Cannabis360 has the knowledge and experience to help you effortlessly navigate the cannabis marketing landscape.